About Any Expression Web Designs

Tina Clarke Microsoft MVP - Expression Web
Although Any Expression Designs is a new site creation, I have been designing sites for members of the wider FrontPage community since the year 2000 and helping others since 1998. In January 2003 I was recognised for my efforts by Microsoft and awarded MVP status as a FrontPage MVP, in January of 2009 I was rewarded for the fifth year and on 19th February, 2009 I was awarded status as a Microsoft Expression Web MVP I am now in my seventh year as a Microsoft MVP.
The
Most Valuable Professional
Award was established by Microsoft

more than eleven years ago. Worldwide community activities include participation in newsgroups, top user groups, websites and message boards and books. MVP status is awarded to the most active online community experts for their technical expertise, voluntary willingness to share their experience and commitment to helping others realize their potential within Microsoft technical communities.
FrontPage as many now know has been discontinued, though will continue to be supported for some years to come. The new products which are the successors are SharePoint Designer and Expression Web. This website is to meant to help users of Expression Web and provide Website Design Services.
I am a Women Designers Group member

Why I do what I do
I own and publish several FrontPage sites, ezines and ebooks. However I started with one tip in an education ezine I published many years ago, and found I was putting more about FrontPage into the ezine than I was about the Educational course I was meant to be writing about. I liked using Word, but I LOVED using FrontPage. I wanted to write down tips and articles that let me remember how to do things, and I soon wanted to share with everyone else. My first website AccessFP was born on a free server and in time I'd moved to my first domain and hosting. Along the way I made several more sites about different aspects of FrontPage and published several ezines, lists and journals.
FrontPage Lists and Ezines
I love helping people figure out how to use FrontPage and I love watching them think they can't do something then finding they can, I get such a buzz from watching people grow and learn AND surpass me, when that happens I'm very proud.
Over the years I've been told time and again I should set up a design business but I've never felt ready, I enjoy the process of learning and the journey to achieving knowledge much more. However there comes a time when one has to contribute to the family budget and I decided I had to put aside my fears and find out how to achieve that same enjoyment from start to finish with my clients.
Expression list, blog and ezine
My other passions
My other interests are reading Science Fiction and Drawing or doodling as I like to call it.
I love reading in particular authors in science Fiction such as Robert A. Heinlein who is my most favourite author. I rarely venture out into other genres but particularly like Bernard Cornwall's Sharpe Series and Cynthia Harrod-Eagles Morland Series. Jane Auel's mammoth series is another favourite of mine. I do like Agatha Christie and some of the other detective stories too.
I decided that I needed an outlet for doodling and made an art site in 2002,Clarke Abstract Art.(Which needs updating) I like to draw while I'm watching the TV as I find it helps me relax.
I am married with four children aged 33 - 20, and having been though the teen age years of three boys felt I was well able to tackle the teen years of our daughter, I now know just how little I know. I also have one grand-daughter aged 5 and a 'grandbump' on the way.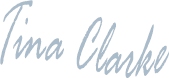 Cheshire Web Design - Cheshire website Designs by Any Expression Web Designs
Owner Any Expression Web Designs and Clarke Abstract Art